Software Development Solutions
Software Development is the key to success in this highly competitive world of business. Software provides solutions that reduces work force, paper work, monitoring, time and above all ensures transparency in all activities.
We at Prolific recognize the importance of software development and offer services that provide cutting edge solutions utilizing the latest technologies. We have highly qualified and experienced team of software professionals with varied domain and industry knowledge with expertise that will add value and provide a competitive and distinct advantage in software development services. We offer both onsite and offsite services including offshore services in a professional and cost effective manner.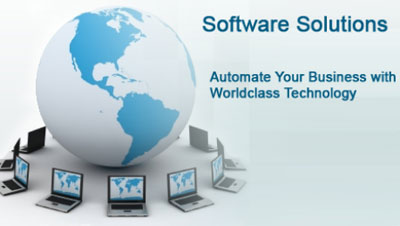 Our Services Include The Following
ERP
Application Design and Development
Custom Software Development
Database Design and Development
Database Administration
Product performance test
Online monitoring and control system software
Integration of hardware with software
Driver development
Software Project Management
Software QA / Testing
Creating object oriented graphical tools
SAP / ERP integration
Third party tools integration
Customized report generation
Windows and web based applications
Technological Expertise
We offer software design and development services as per clients technical specifications.
We have professional expertise in various technologies and database
Software Development Process
Our software development process involves active discussions with the clients through a well-thought out process involves active consultation, participation and involvement of experienced IT engineers. This ensures quality software products and solutions that suit the requirements of your business needs.
Defining Project Requirement
Initial Planning
Customization and specification Analysis
Design & Development
Software design & Architect
Developing & Coding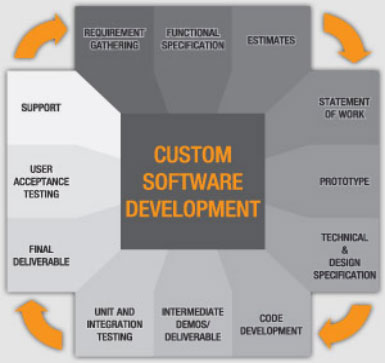 Testing
Quality Assurance / Testing
Control System Integration
Implementation
Implementation Planning & Execution
Technical Support
Documentation & User Manual
Training & Support
Safety & Security
One of our key priorities in software development is to develop a software product that is safe and secure. A software product without foolproof coding / programming has a potential risk towards safety and security of the entire database of sensitive information. We therefore, give special attention both at the development stage and during our testing phase to ensure that the coding and programming are well designed to prevent any breach of security.